Veneer Services In Flemington, NJ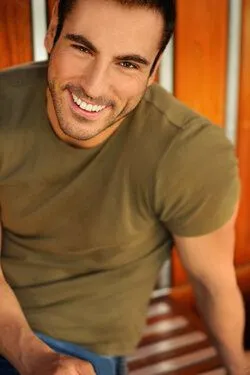 There's no doubt that having a pretty, white smile is in high demand with patients across the country. According to the American Academy of Cosmetic Dentistry, Americans spend roughly $2.75 billion every year on cosmetic dentistry. When a patient wants a smile that is as close to perfect as possible, Dr. Paul Pincofski often recommends porcelain veneers as a part of the treatment plan.


About Porcelain Veneers
Porcelain veneers are light, thin, wafer-like dental devices that are shaped and sized to fit your existing teeth. The porcelain material is extremely strong, resists scratches and doesn't stain like your natural teeth. Placing custom veneers requires a high degree of technical skill as well as attention to cosmetic detail. We place veneers routinely, and design each case individually to match and enhance the characteristics of each patient's smile.With good care, a new set of porcelain veneers can last for 20 years or longer before they need to be updated. Good care includes regular checkups, brushing, flossing, avoiding direct contact with hot beverages and eating the right foods.


Creating Veneers
Veneers are created in a laboratory using impressions of the patient's smile that are taken by the dentist. Before the impressions can be made, your Flemington, NJ Prosthodontist must first prepare each tooth in the treatment plan to make room for the veneers. The entire process of creating the veneers commonly takes a few weeks, after which the patient is called back in for an appointment to have them bonded.


Will They Look Like Normal Teeth?
With veneers, a patient can get a complete smile makeover, no matter how their original teeth are shaped, spaced or colored. For instance, if a patient has spaces between their teeth, a larger veneer covering can be made to fill in those spaces. The veneers are also colored and sculpted to perfection, to give you a smile that best fits your facial features. When bonded to the teeth, the ultra-thin porcelain veneers are virtually undetectable and highly resistant to coffee, tea, or even cigarette stains. For strength and appearance, their resemblance to healthy, white tooth enamel is unsurpassed by other restorative options.


How Durable Are Porcelain Veneers?
Dr. Pincofski will ensure that your veneers are crafted from the highest quality porcelain and are bonded with the most advanced and proven materials available. Refraining from using your veneers as tools to open and cut things will prolong their life, and if accidental breakage or damage occurs, it is usually possible to replace only the veneer involved.
Have a Veneers Consultation
The process of getting porcelain veneers begins with a consultation. Call the Flemington, NJ office of Hunterdon Prosthodontics today to schedule a visit to discuss this cosmetic treatment.
If you're looking to restore your smile and think porcelain veneers may be right for you,

call Hunterdon Prosthodontics today!
You can reach our Flemington, NJ office at

(908) 284-4844

for more information.